Pruning is a very important aspect of tree maintenance.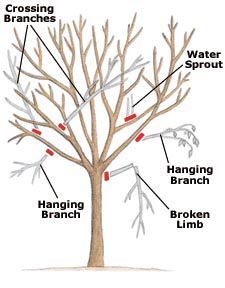 Allows for more air flow in the canopy
Removes dead wood making the tree safer
Allows the tree to focus its energy on the structural limbs
Increases property value by keeping the tree healthy and cleared from buildings and drives.
Allows for more light under the canopy
Can be done anytime of year (Some exceptions apply.)
This service should not be confused with "Shaping" a tree.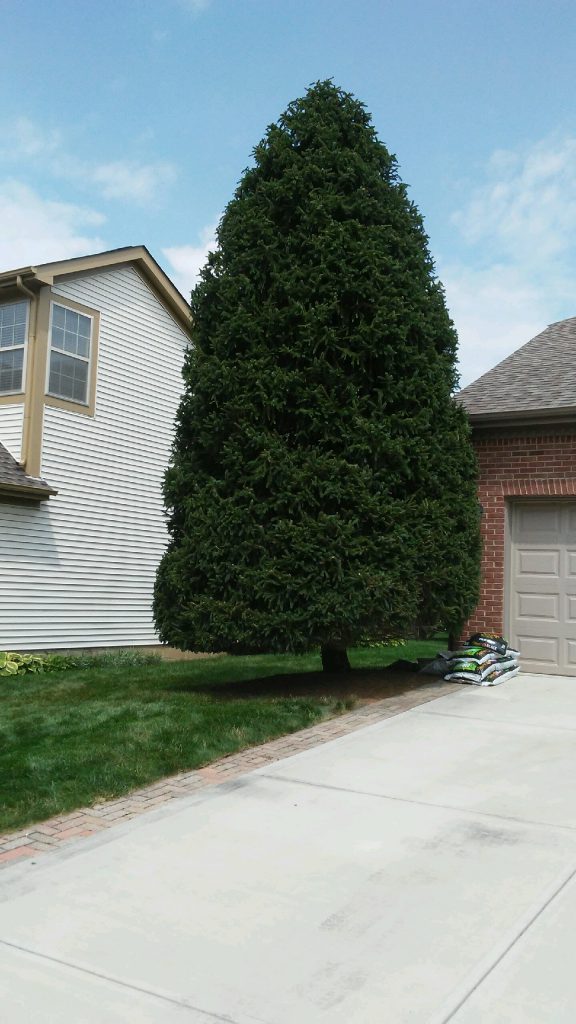 Shaping
Shaping is a different service from pruning.
This is often used to maintain a specific look or size.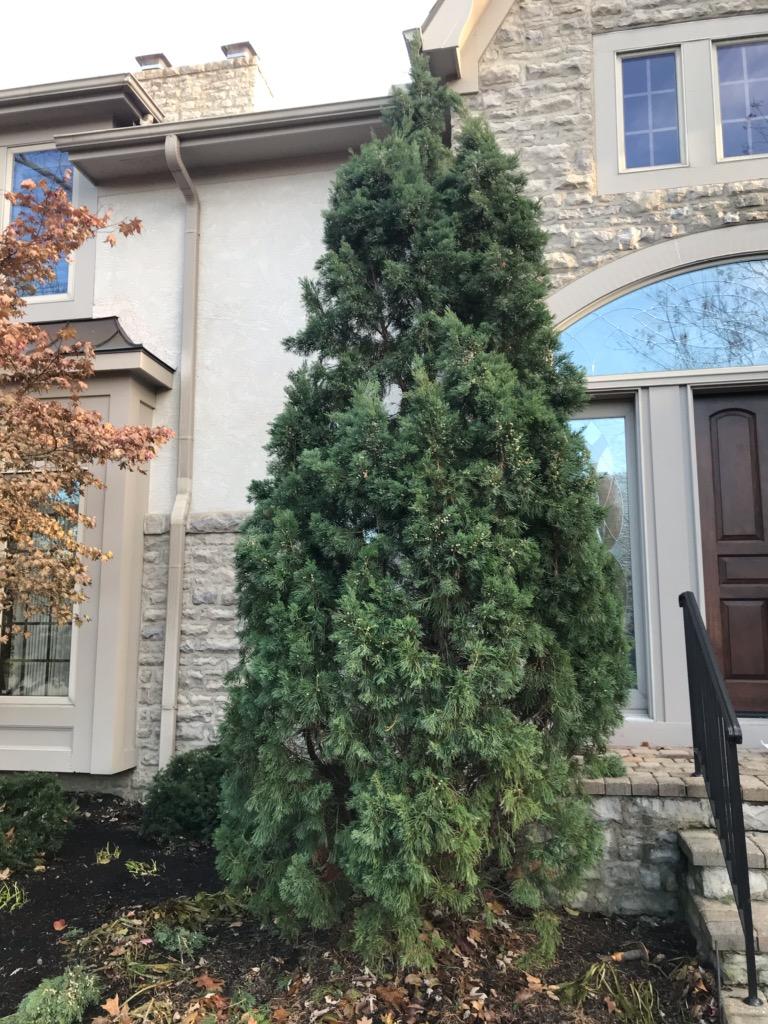 This juniper was shaped using a combination of cord and pruning practices.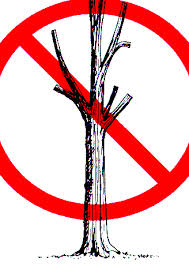 Don't top your trees!
Some trees can be properly REDUCED.